Hey, I was thinking how can I post updates on our game development on Newgrounds too, so I decided to make a post about it.
The game's name is "Last Ditch Effort"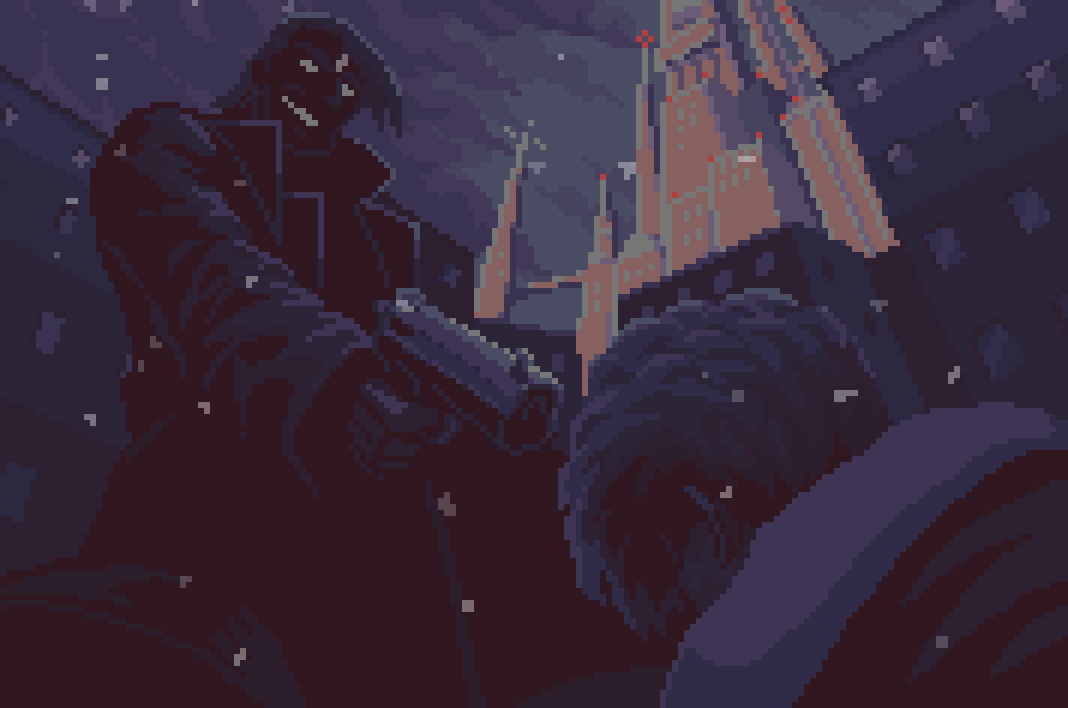 It's a narrative rich game with pixel art graphics, that tells a story of a young man who made a desperate deal with the mafia.
The game idea was born during a game jam hosted on itch.io.
Our game jam attempt didn't succeed in making a full length game, but we continue to develop it as I'm typing this post right now.
The game will feature a lot of cutscenes and dialogues, gameplay will contain beat'em up and probably other action that we are considering adding right now.
Here are some graphics and a short video of the in-game conversation.